Home About Copyright Framing Shipping Photography Pastels & Velour
November 2011MTWTFSS« Oct 123456789101112131415161718192021222324252627282930
Pages
Categories
Recent Posts
Harry
Job Perks!
The Wave
Remembering Ian Turner
Another Painted Horse
Recent Comments
lesley harrison on Harry
lesley harrison on Harry
lesley harrison on Harry
Shalese Sands on Harry
Rita Ria on Harry
Archives
November 2011
October 2011
September 2011
August 2011
July 2011
June 2011
May 2011
April 2011
March 2011
February 2011
January 2011
December 2010
November 2010
October 2010
September 2010
August 2010
July 2010
May 2010
April 2010
March 2010
February 2010
January 2010
December 2009
November 2009
October 2009
September 2009
August 2009
July 2009
June 2009
May 2009
April 2009
March 2009
February 2009
January 2009
December 2008
November 2008
October 2008
September 2008
August 2008
July 2008
June 2008
May 2008
April 2008
Meta
Log in
Entries RSS
Comments RSS
WordPress.org
Blogroll
Alicia Quist
Dakota Pastels
Eline van Waardenburg
Fox Run Studio
Horses In Art Magazine
Ian Turner
Jacky W.
Joni's Ponies
Karen Hargett Fine Art
Kat Witt
Marianne Harris
Mary Marriner
Page's Portraits
Pawzitive Art
Rita Ria
Toni-Marie Hudson
Wildermuth Art
About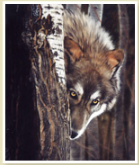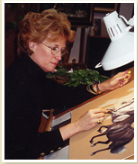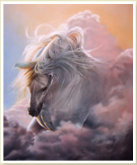 WELCOME! Through our Blog, we hope to share information about the world famous pastel artist, Lesley Harrison. We will be including:
Previews of Upcoming Prints.
Helpful Hints from Lesley Harrison.
Original Paintings.
Artist's Musings.
Upcoming Events and Announcements.
Stories Behind the Paintings.
MUCH MORE!
Lesley will be checking her Blog on a regular basis. So, you may just get a response/comment from Lesley herself! We encourage you to make comments to our posts as we LOVE hearing from everyone! THANKS for visiting!
Many of the beautiful limited edition paintings displayed throughout this Blog are available for purchase in paper or canvas. Visit our website at: www.harrison-keller.com for additional information.